Regular price
Sale price
$68.00 USD
Unit price
per
Sale
Sold out
Support Cushions — Customized Comfort
There is no better way to customize your comfort! Whether you need added height, cushioning under your knees when sitting in the cross-legged position, or cushioning under your ankles or hands — our variety of support cushions will provide additional comfort and flexibility. They are perfect for increasing comfort during daily meditation, meditation scripts, or meditation classes.
Colors coordinate with Stillness & Light and Tibetan Splendor Collections
The rectangular Buckwheat Support Cushion is one of our most versatile cushions! It is constructed of an inner muslin cushion stuffed with organic buckwheat hulls and an outer 9 oz., 100% cotton twill cover with a concealed zipper. The cover can be removed for washing. 16" w x 12" d x 4" h.
Who might need a Buckwheat Support Cushion:
Many very flexible meditators enjoy sitting on a Buckwheat Support Cushion instead of a zafu!
Tall meditators who need added height can place the support cushion under a buckwheat zafu.
Less flexible meditators whose knees do not touch the ground when sitting in a crossed-legged position can enjoy extra support by placing the support cushion under a knee or thigh.
Handmade in the USA.

Share
View full details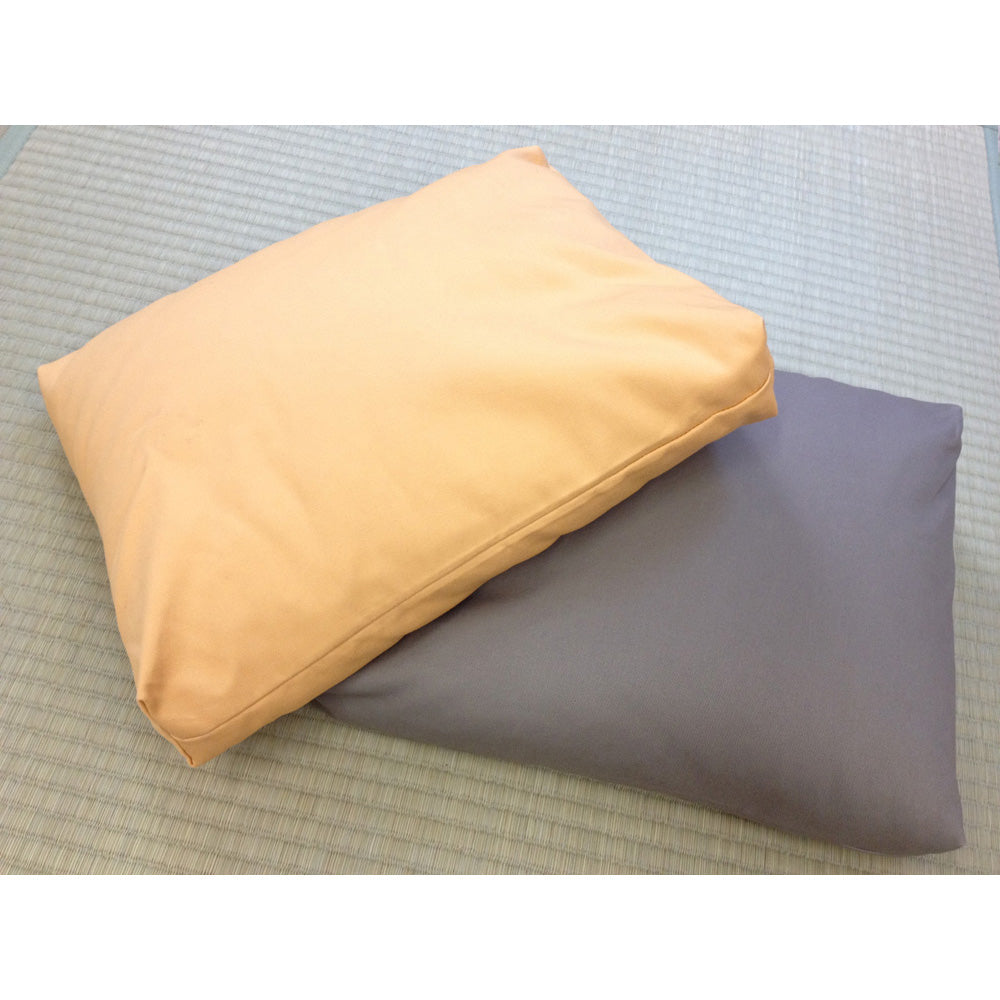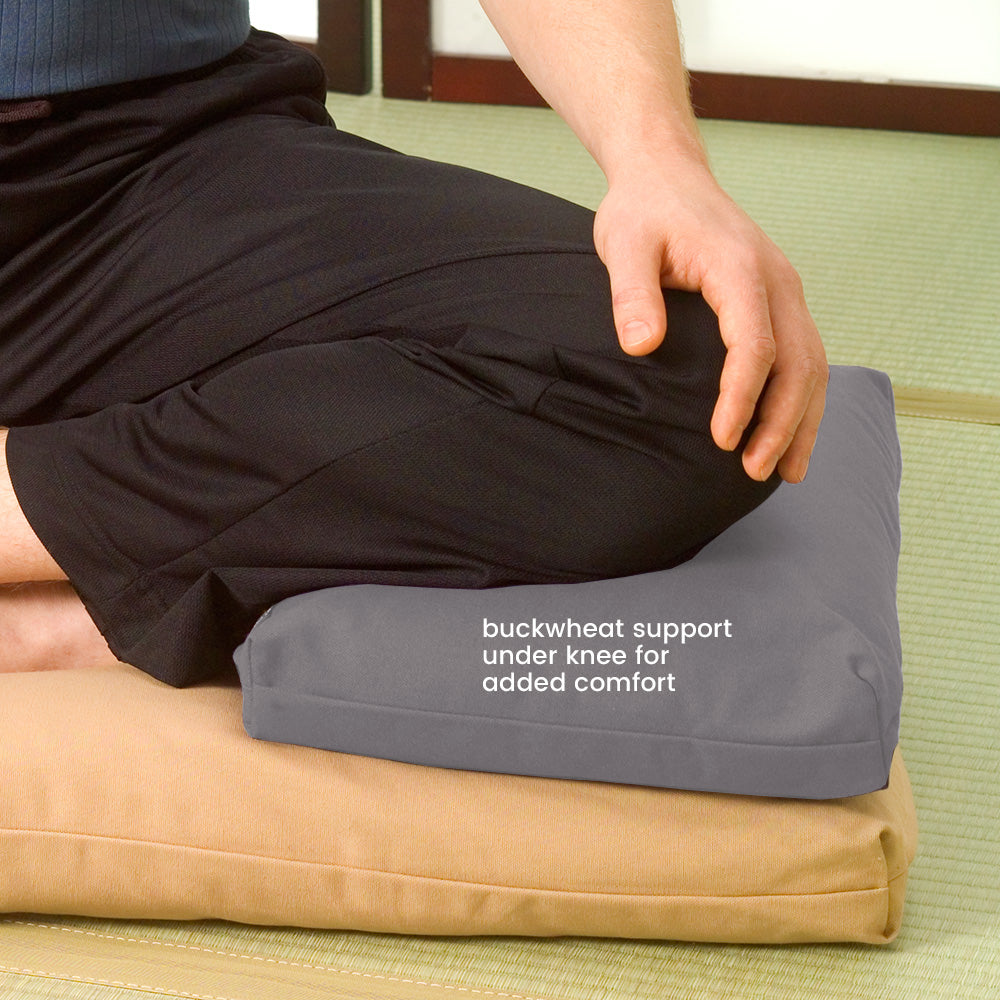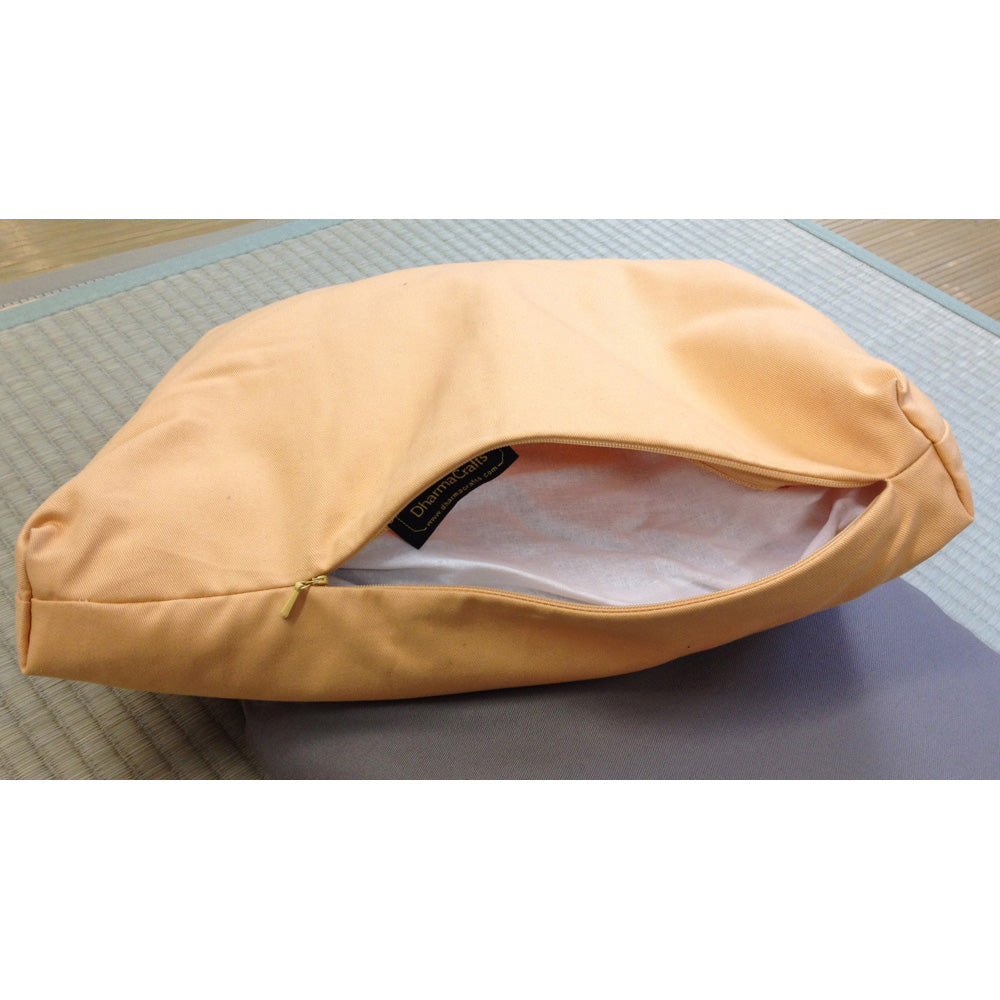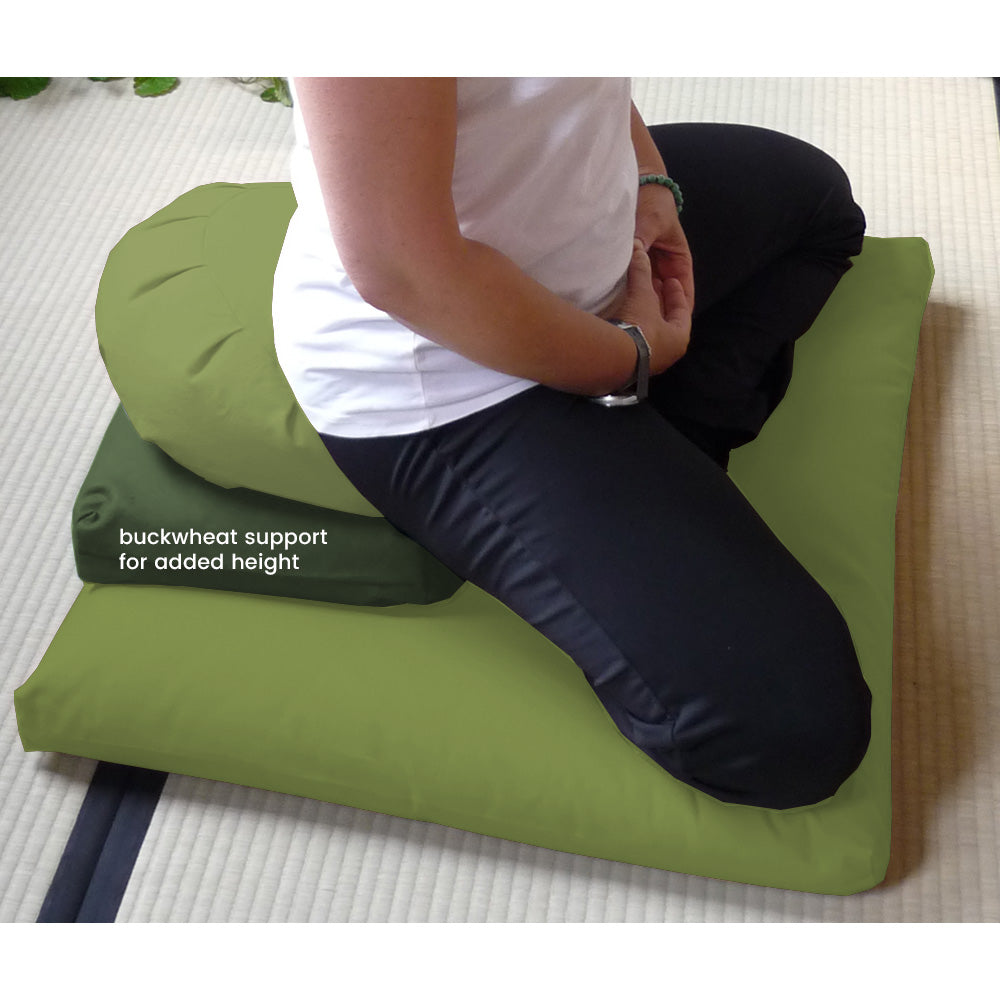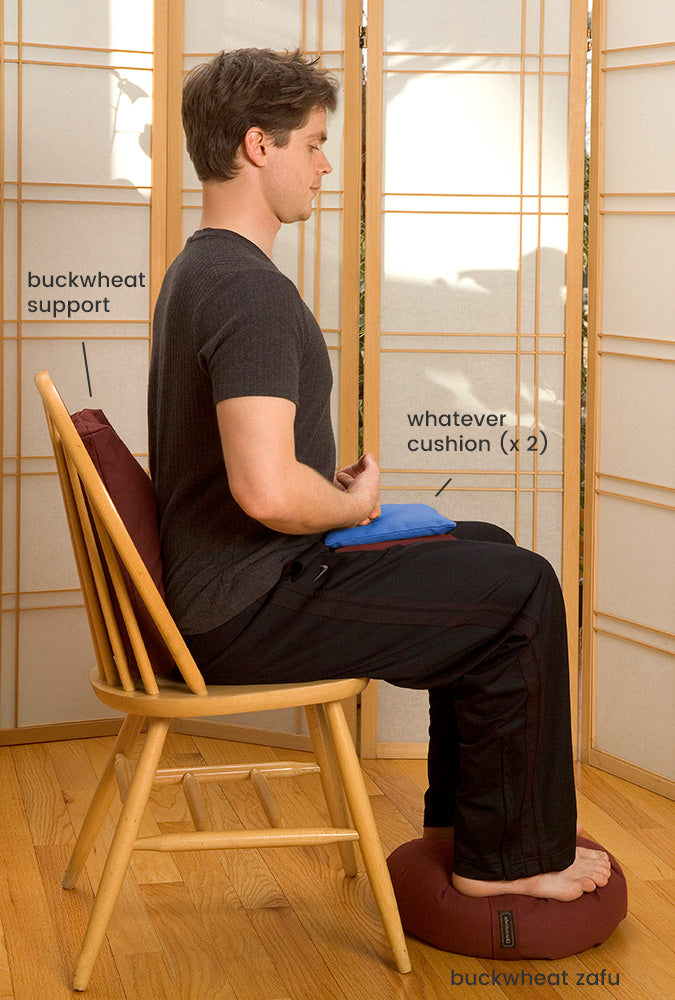 1. Can I clean my meditation cushion or mat?

Yes! All round buckwheat filled zafu cushions, flat zabuton mats, Roll Up and Go Yoga Mats, and support cushions come with a zippered cover that can be removed for washing. Follow the chart and step by step instructions below to ensure that your cushions will look as good after multiple washes as they did when they were new!

**Please note: Buckwheat hull and 100% natural cotton batting filling should not get wet. As with all fine fabrics, avoid direct sunlight. All fabrics will fade over time.

Product

Is it machine washable?

Can it go in the dryer?

Special instructions

Buckwheat Hull Zafu

Inner shell: YES

Outer cover: YES

Inner shell: NO

Outer cover: NO

Buckwheat hulls should NOT get wet. Remove outer cover, unzip shell & pour out buckwheat before washing.

Zabuton Mat

Inner shell: NO

Outer cover: YES

Inner shell: NO

Outer cover: NO

Cut the decorative stitch/tack on the surface of the cushion before removing the cover.

Yoga Mat

Inner shell: NO

Outer cover: YES

Inner shell: NO

Outer cover: NO

None

Two-Toned cushions

Inner shell: NO

Outer cover: YES however dry clean is recommended instead

Inner shell: NO

Outer cover: NO

Dry clean recommended to prevent potential color bleeding

Bench Cushions

NO

NO

Spot clean only

Support Cushions

Inner shell: NO

Outer cover: YES

Inner shell: NO

Outer cover: NO

None

Whatever Cushions

Inner shell: NO

Outer cover: YES

Inner shell: NO

Outer cover: NO

None

Bolsters

Inner shell: NO

Outer cover: YES

Inner shell: NO

Outer cover: NO

None

 

Washing Instructions:

Check how to wash your cushion using the chart above.

If it is machine washable, remove the zippered cover from your cushion.

Turn the cover inside out and machine wash separately in cold water, gentle cycle, using liquid detergent.
Be sure to not overload the washing machine. Allow enough space for the water to circulate evenly among the covers.
Hang to dry. Do not put it in the dryer. Cotton will shrink in the dryer.

If necessary iron on low, cotton setting.

Printable Meditation Cushion Care Instructions (opens as PDF)

 

 2. Which meditation cushion (or bench) is right for me?

People who meditate come in all shapes and sizes. DharmaCrafts offers a wide selection of meditation cushions, support cushions, and benches for that reason! 

We offer multiple resources to help you find the perfect cushion for your meditation needs: 

See our PDF guide here,

our more thorough and educational written blog here,

or our extra-convenient flow chart here (PDF.) 

 

3. Can DharmaCrafts make custom meditation cushions?

Yes! We can make any cushion, mat, or yoga mat to your size and color specifications. We can even use a cover fabric that you supply. Custom orders normally take 1-2 weeks to complete. Please call us at 877-219-7661 for pricing and estimated delivery time. Custom orders are non-returnable.

 

 4. My pet had an accident on my cushion. Can I purchase a replacement insert?

Yes! We sell replacement inserts for our zabutons, buckwheat zafus, support cushions, & yoga mats. We also offer organic buckwheat hulls sold by the pound. Replacement inserts for support cushions are not listed on the site but are available by request. To place an order, please call Customer Service at 877-219-7661 or place your order online.

 

More questions? Contact our customer service team- we know our cushions inside and out and we're happy to answer your questions! Call 877-219-7661, or email us at hello@dharmacrafts.com. We're available Monday- Thursday 9am- 5pm, Friday 9am- 3pm EST.